This has been a hectic week. We survived hurricane Isaac with no power outages, but we did have a lot of rain. There are some tree limbs down in the yard, but nothing overwhelming. I know there are areas not as lucky as us, and had much more damage. We were very lucky. My girls were thrilled that they got out of school two days, they just don't know they will have to make it up later in the year.
August was a long month for us, too. August 1st marked the day I
returned to being a stay-at-home-mom
. I had really big plans to get my house in shape but life had other plans. I mentioned that I
fell and broke my leg
, and that has caused me to completely rearrange how the last month was supposed to go. No garage sale coming up (not even sure if it will happen by October now). I am still working on the
girls' school desk
, I had to wait for the weather to cool a bit so it will probably be in October before it is finished. I
cleaned out both girls' rooms
but was not able to get around to do the rest of the house so that will probably start as I am able to walk more. I had also planned to walk every morning after the girls went to school, but that leg thing kept that from happening, too. I am starting to be able to walk with the help of my crutches so things are looking up.
I didn't get to do as many craft oriented posts as I hoped for the month, but I did have a few features on what I did post. Thanks again to these bloggers who featured me over the last month!
My
yarn post
was featured at
My
Start of year teacher gifts
were featured at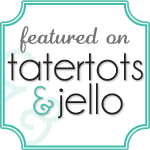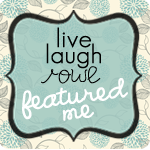 My
Mickey and Minnie Mouse costumes
were featured at