I've really been working on trying to take better pictures for the blog. My problem stems from having hardly any natural light that steams into my house in the day, and that most of my pictures are taken at night after my girls go to bed. I decided to try making a light box.
I looked all over the internet to determine the best way to make a light box for my pictures and they all had very similar information so I can't say I used just one source. Just search for light box and see what you find. These are the steps I used to make mine. They are a combination of many different things I saw.
I started with a box we had left over from moving.
I cut the flaps off with my utility knife.
I used a straight edge to draw squares on three of the sides, then cut those out too.
I decided that the small edges were a bit too flimsy so I cut one of the flaps down and glued a piece on either side to give it some support. I used Aileen's Tacky Glue and held it with clothespins while it dried.
Just to make sure my assistant and I had done it correctly, my supervisor had to investigate it.
After approval, I painted the edges of my strips with white craft paint and taped one sheet of tissue paper over each of the squares I cut. I also cut a piece of poster board down to slip in for a back ground.
I bought some little reflector clamp lights at Walmart for around $6 each and put some fluorescent flood lights in them. I clamped them to the backs of my kitchen chairs.
Then I started looking around for something I could take a picture of. Luckily I had just received something in the mail from my friend Jenny at
Owl Things First
. Not too long ago I was surprised to see she had made a post about me. I was very flattered to learn I had received her very first
You Rock! Award
. Not only that, but she mailed the award to me. Here it is.
I need to work on using my camera better. The pictures came out grainy. All of the following pictures also look grainy, so I am not finished with the light box at all. Not until I get some really crisp pictures.
If you turn the big rock over, this is what you will find.
Get it? You Rock. And on the bottom of the base she inscribed it.
I think it is really great! You know what is even better? She sent along some things for the Princess and Boo. She sent three books.
And some really neat pencils and erasers.
Thank you so much Jenny! Check out her
blog
, she is a first grade teacher and some wonderful resources that can help you and your child.
Now, for you photographers out there, suggestions on making the pictures better? I have a Konica Minolta Diamage A200 that is around 7 years old. It is a fancy point and shoot that allows me to change a few things, but not many. All of the above pictures were taken with an ISO of 800 which was as high as it would let me manually change it. Unfortunately, a new camera is not in the budget.
This was featured at
A Marvelous Mess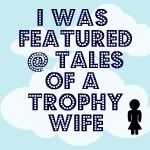 Tales of a Trophy Wife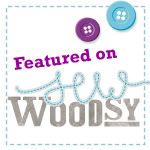 Sew Woodsy