Next Wednesday is a holiday here in the US. Independence Day is one of my favorite holidays. What better way to celebrate than with cake!
This cake is from a few years ago, but it was really fun to make. My inspiration came from these Wilton
cupcakes
.
The stripes were made with a large star tip. I used a star shaped cookie cutter to trace on a piece of paper and covered it with wax paper and used royal icing to make the stars. I know my blue isn't quite right, but I didn't have a darker version at the time and it was a last minute cake.
The stars on the side were made with the cookie cutter and then traced over with red and blue icing in a Wilton #3 tip.
The bottom border is just shells with the same large star tip used on the top. I wanted to bring the color down so I used a petal tip to alternate the red and blue on the bottom.
I haven't decided what I am going to make this year. What are you guys going to do?
This cake was featured at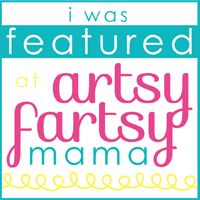 Please check out my
Link Parties
page to see the blogs where I may have showcased this post. Thank you to the bloggers who host such wonderful parties.